In 2016, Germany passed a law that allows parents to leave the gender box blank on their children's birth certificates. LEAVE BLANK Campaign is a campaign that encourages countries around the world to pass similar laws and support people with different gender identities. The campaign also provides space for people to share their stories and experiences.
Role

:
 Identity Design, Branding, Interaction Design, Mock up, Motion Graphics, Web Design, Prototyping, Research
tools

:
 Adobe Illustrator, Adobe Photoshop, Principle

In a world where we constantly classify each other, especially in terms of gender, Germany is the first to take an action to break the traditional gender categories. This law is the first legal recognition for individuals who do not identify themselves with their biological gender and who are born without determinable anatomical sex. Newborn babies cannot be forced into either one of the traditional sexes on their legal papers.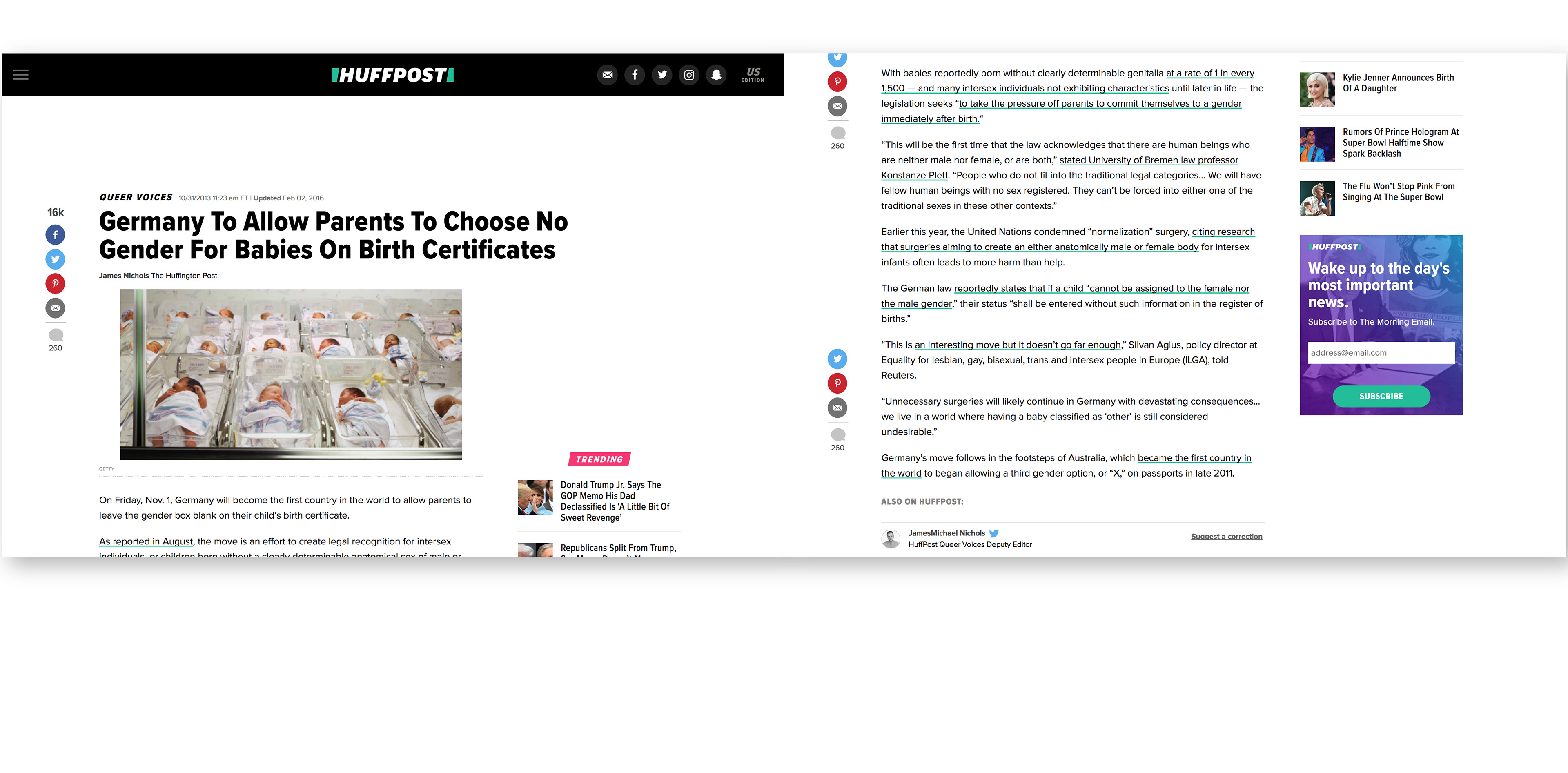 I broke down this information into different keywords, like gender, babies, LGBTQ, diversity, etc, in order to brainstorm logos. As a concept, I mainly focused on 'blank' to explore various marks. 

LOGO/MARK/PATTERN EXPLORATIONS
Many variations took different forms and interpretations. Although I was ultimately settled on one logo, I later used some of these initial logos as an extension of my final logo. (See brand applications)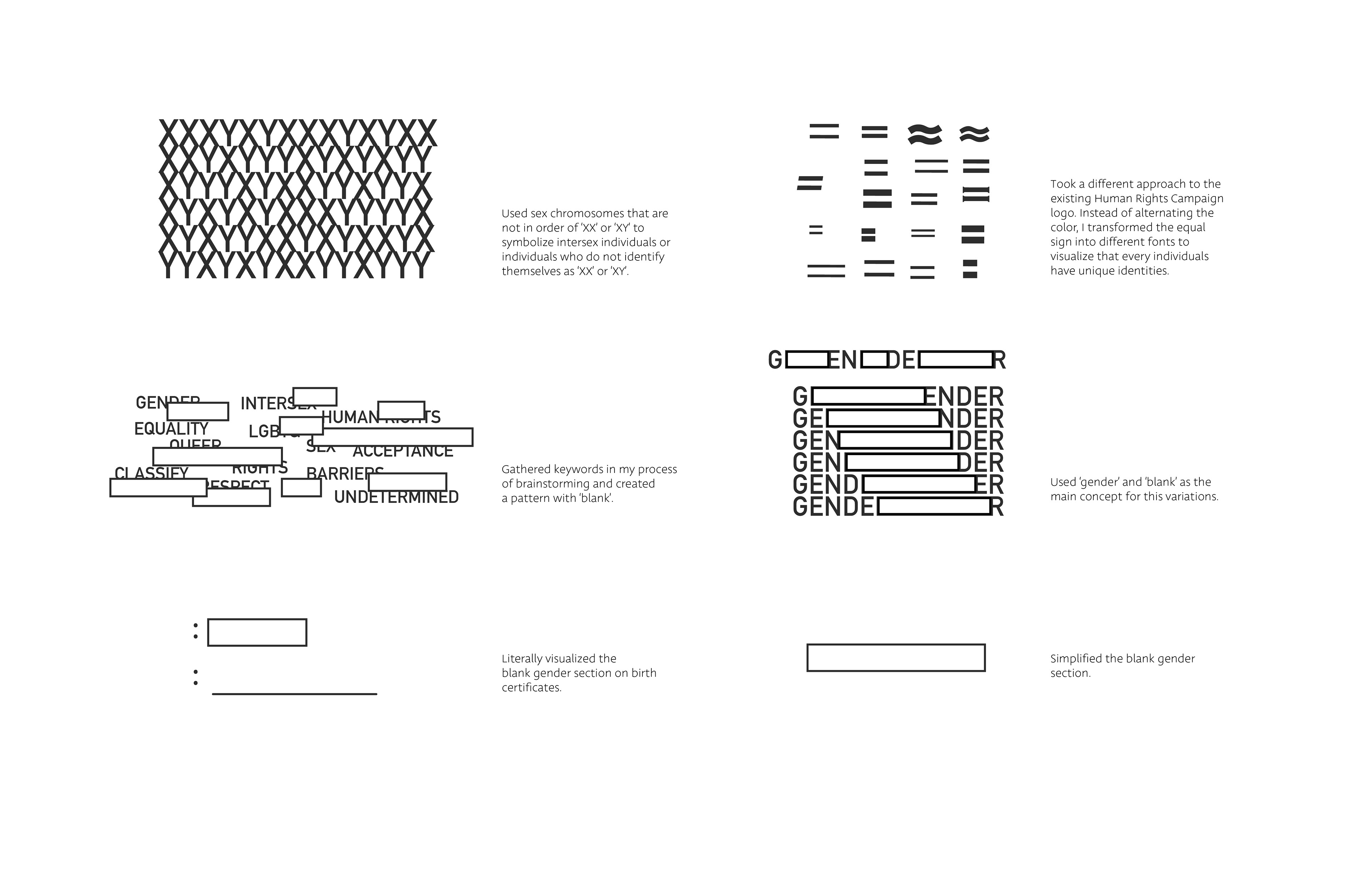 The main purpose of the campaign is to emphasize that individuals, including babies, should not be forced into a category that they do not identity themselves with. A blank rectangle not only visualizes the gender section on birth certificates, but also represents infinite and unique identities of all individuals.

With a minimal use of color with off-black and white, I wanted the logo to be like a blank canvas where all different colors could come in. I also chose a balanced typeface that is not too narrow or too wide to extend the message of the brand.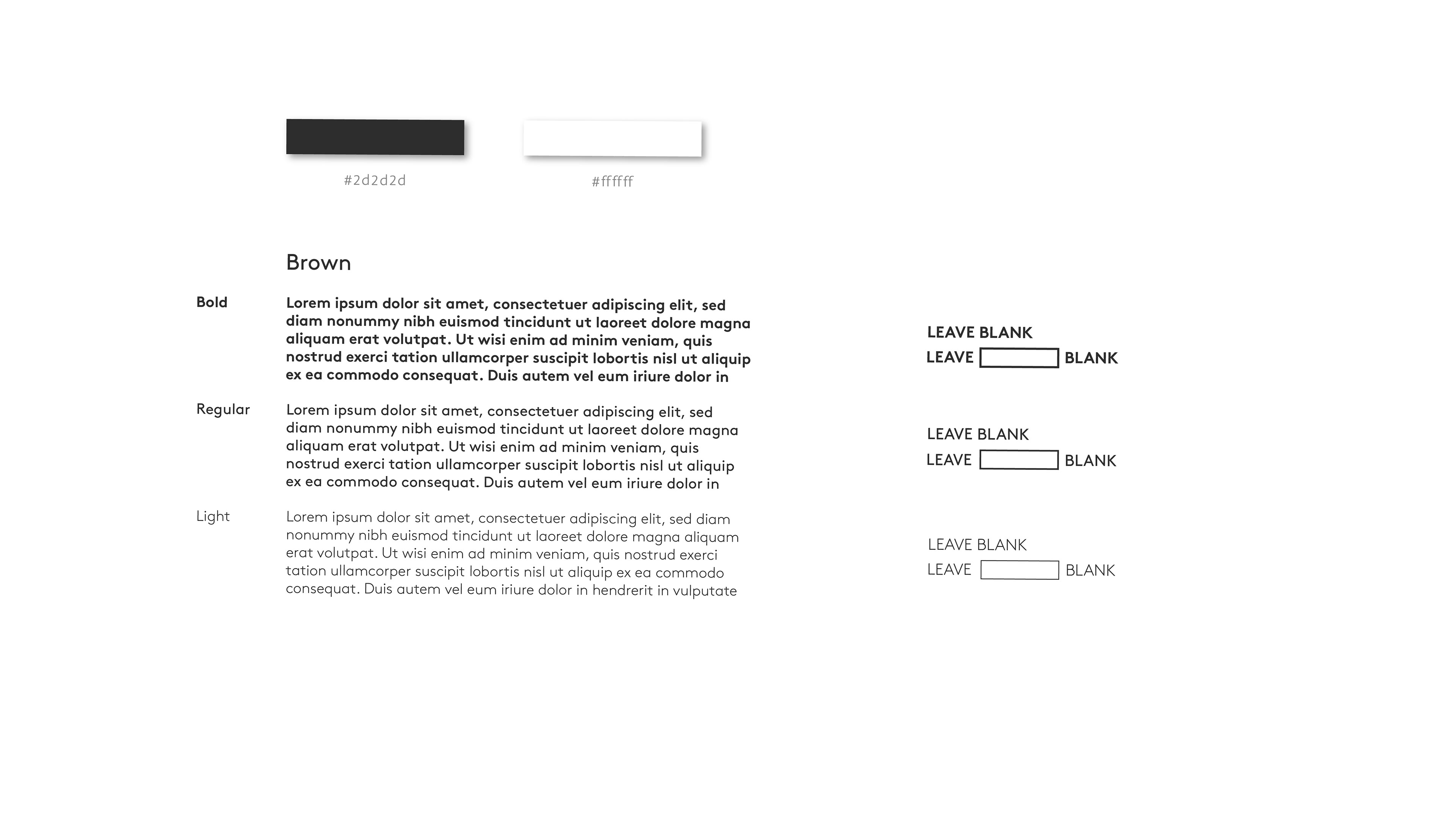 brand applications: stationery
In order to apply the logo onto various environments, the logo is expanded in different ways. Because the original logo is very clear and simple, I wanted to carry the same language, but bolder throughout the applications. I not only expanded the logo, but also made series out of the same language.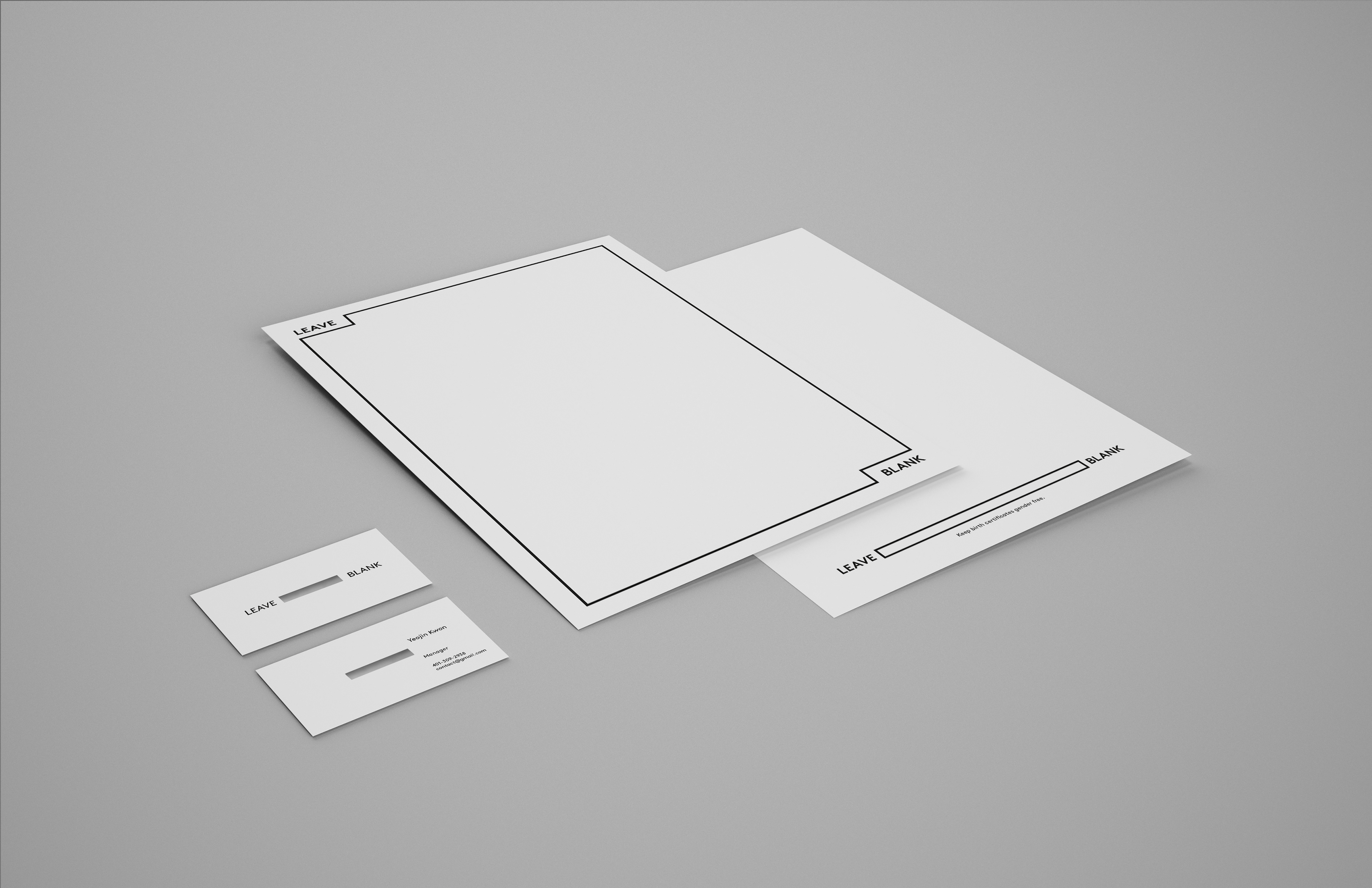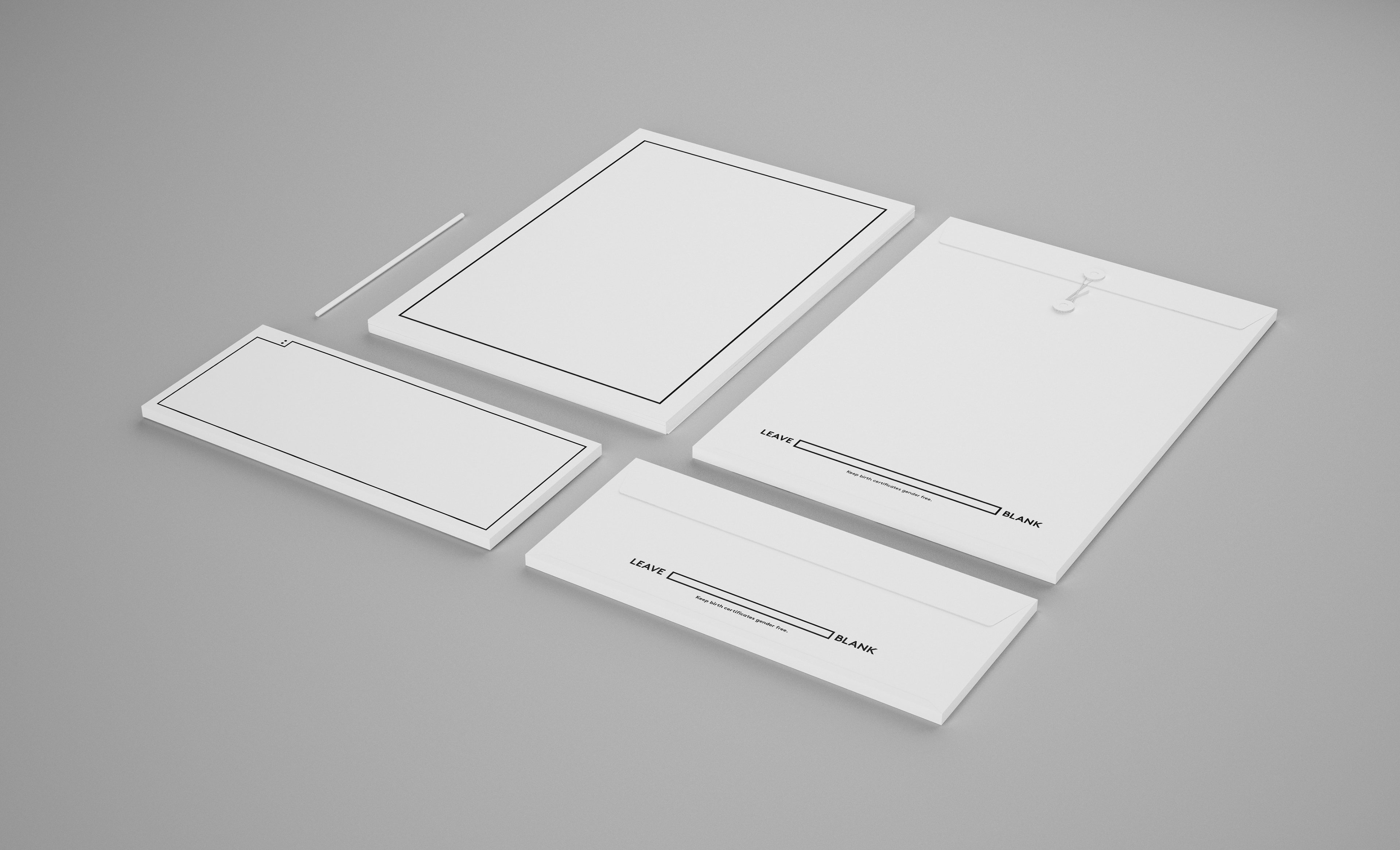 brand applications: products
For personal products like t-shirts and bags, the logo also takes a personal stance to stretch the language even more. 'I decide who I am' products raises voices of those who cannot and amplifies voices of those who who do.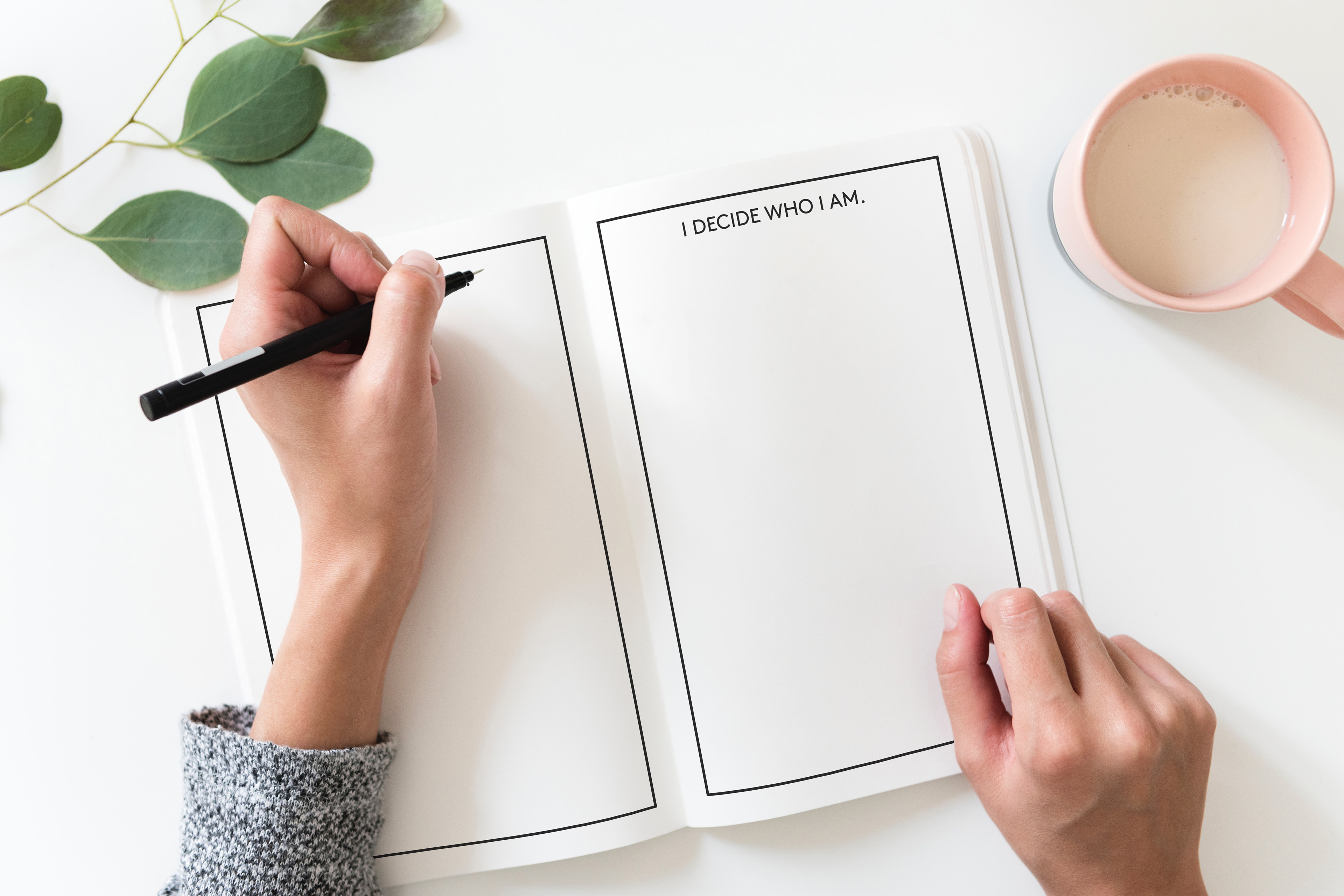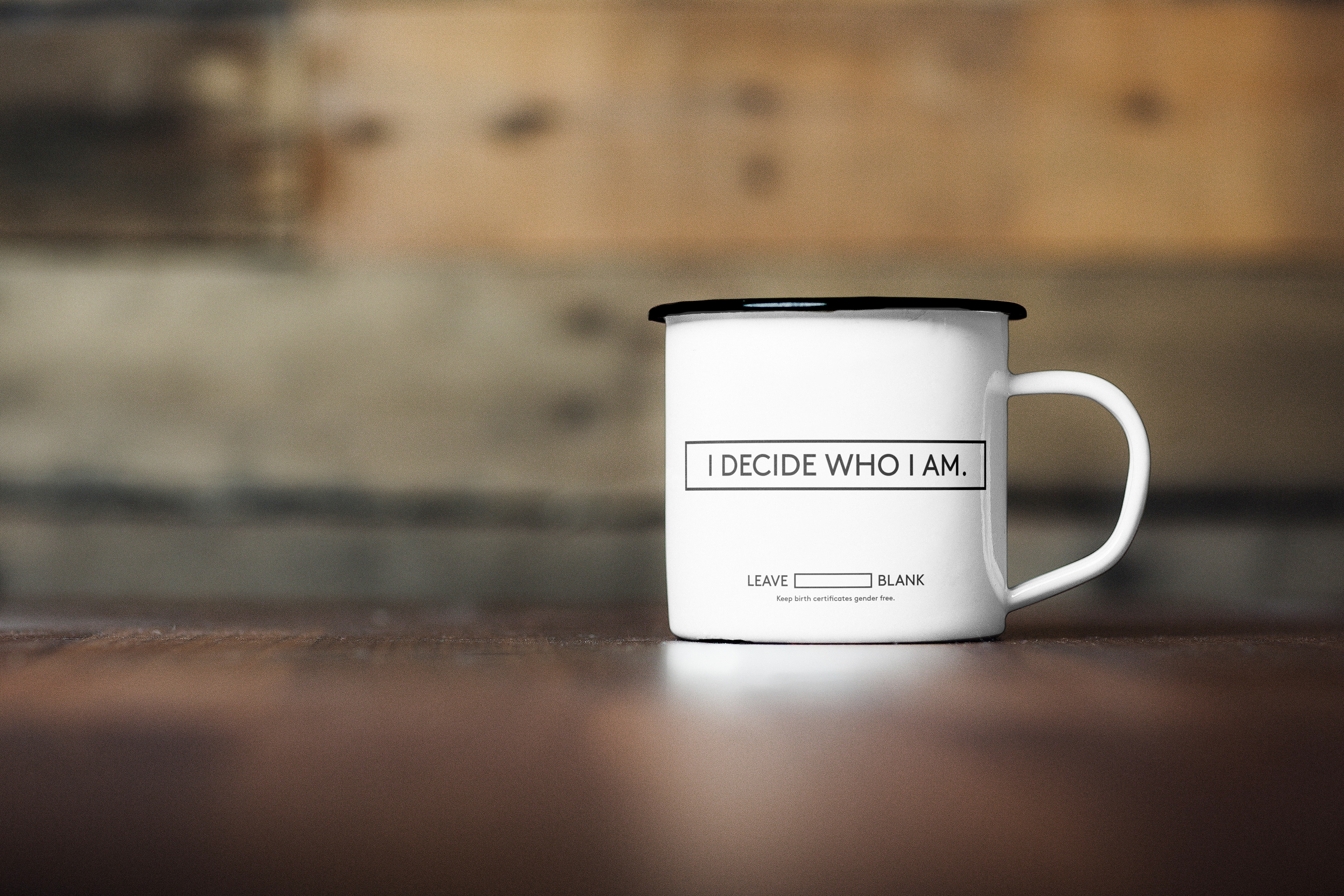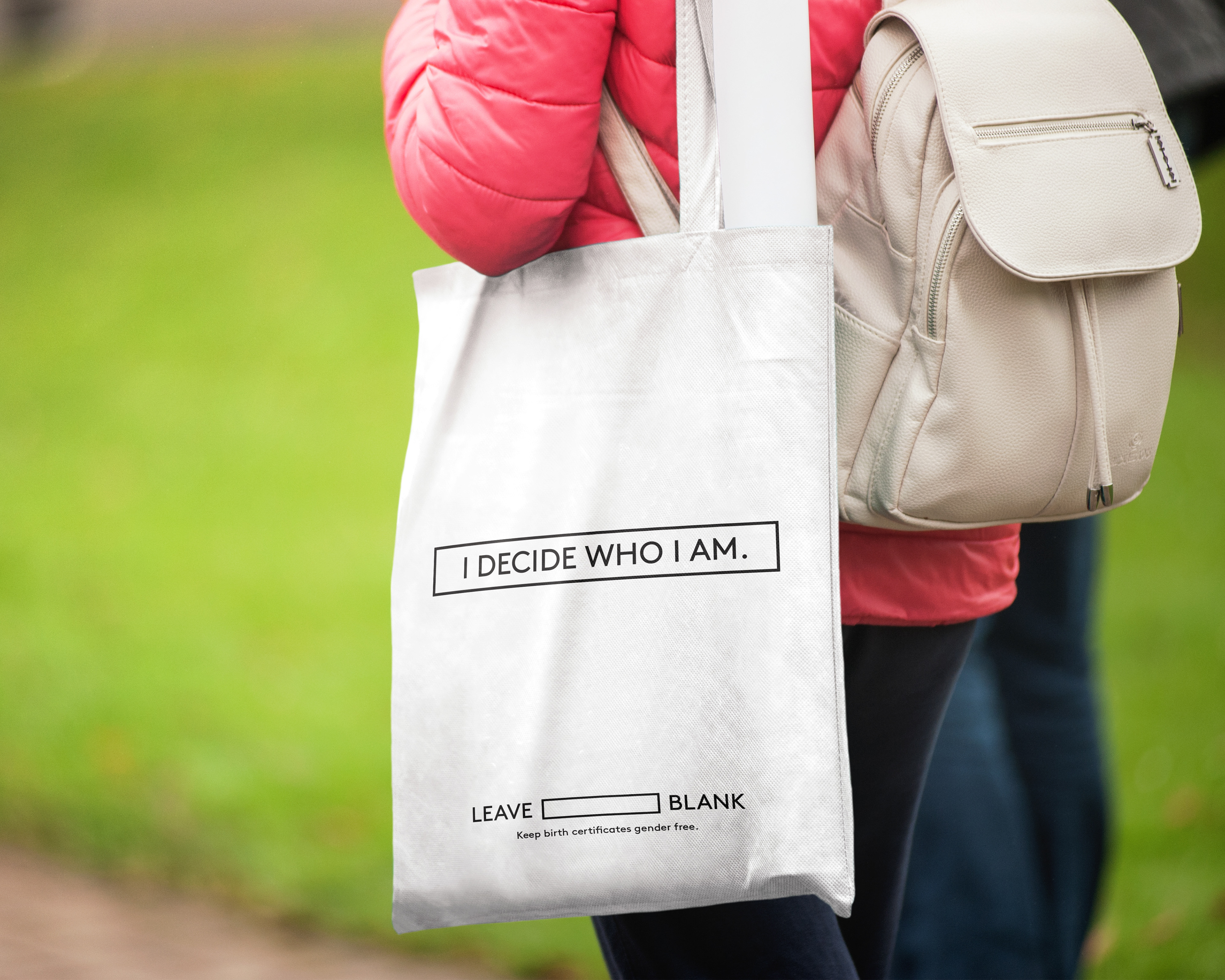 brand applications: editorials
"I am." is a magazine series that contains stories of people who claim their own independent identities from their legal paper. Because the magazine is about their experiences, I wanted to utilize the logo as their voices by adding the title of the magazines. "I am." helps to raise the voices who are unheard.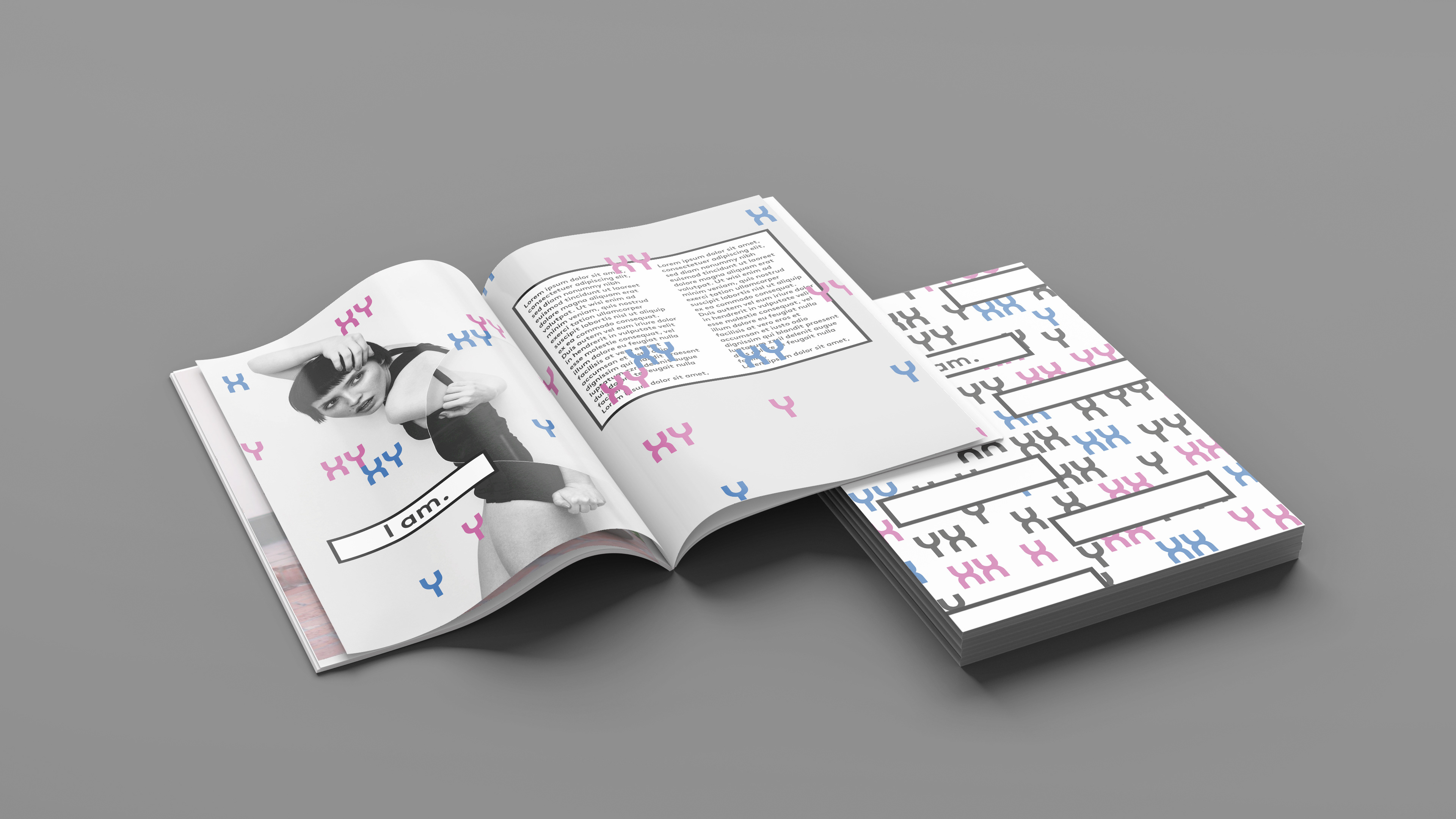 brand applications: advertisement & posters
In some of the series of outdoor advertisement, I used the logo as a frame for photographs. Masking an image of a baby into the logo almost seems like the baby is stuck or caged inside the frame, in which categorizing babies in terms of gender is represented by 'framing' babies. Other series have different variations of the logo used in the advertisement.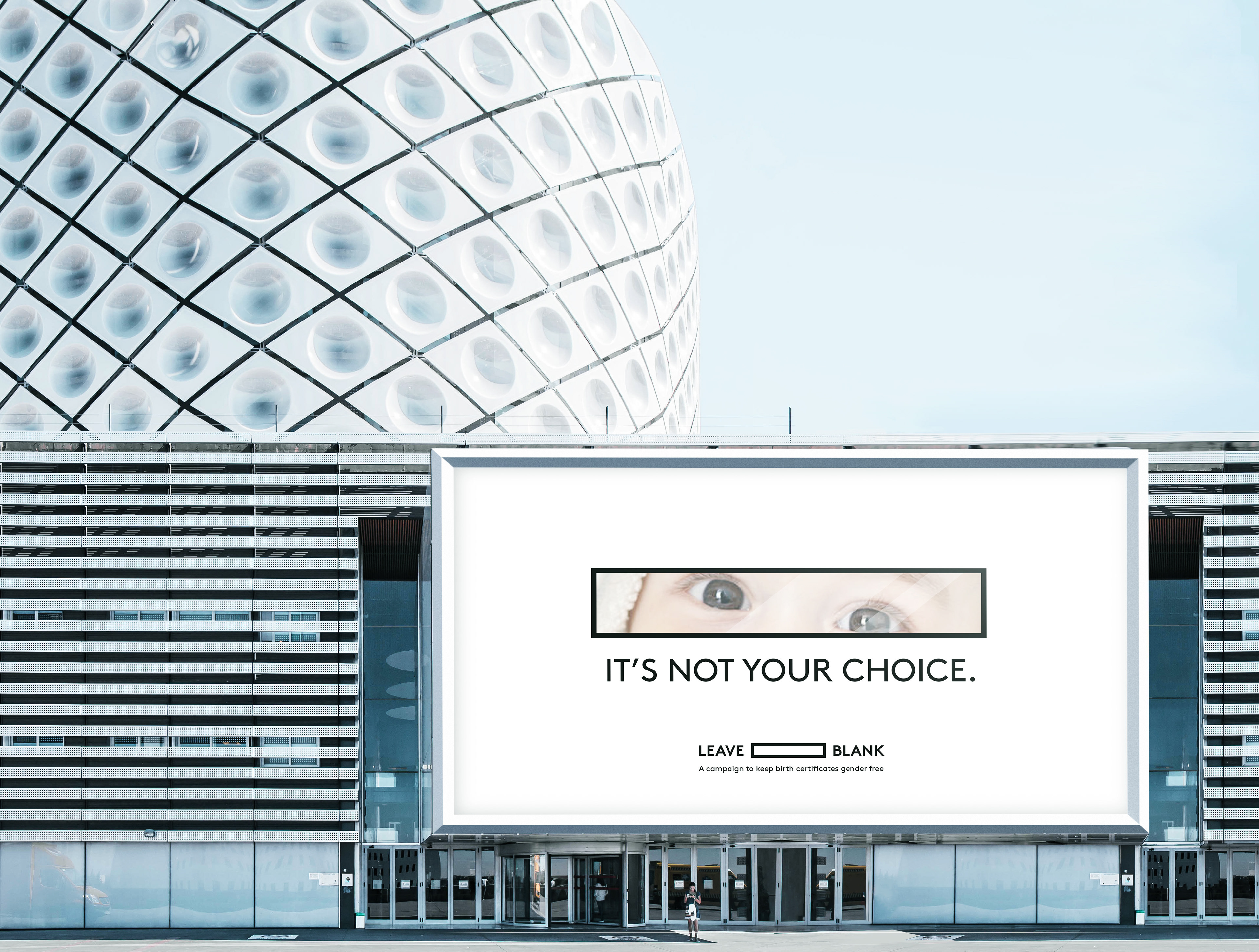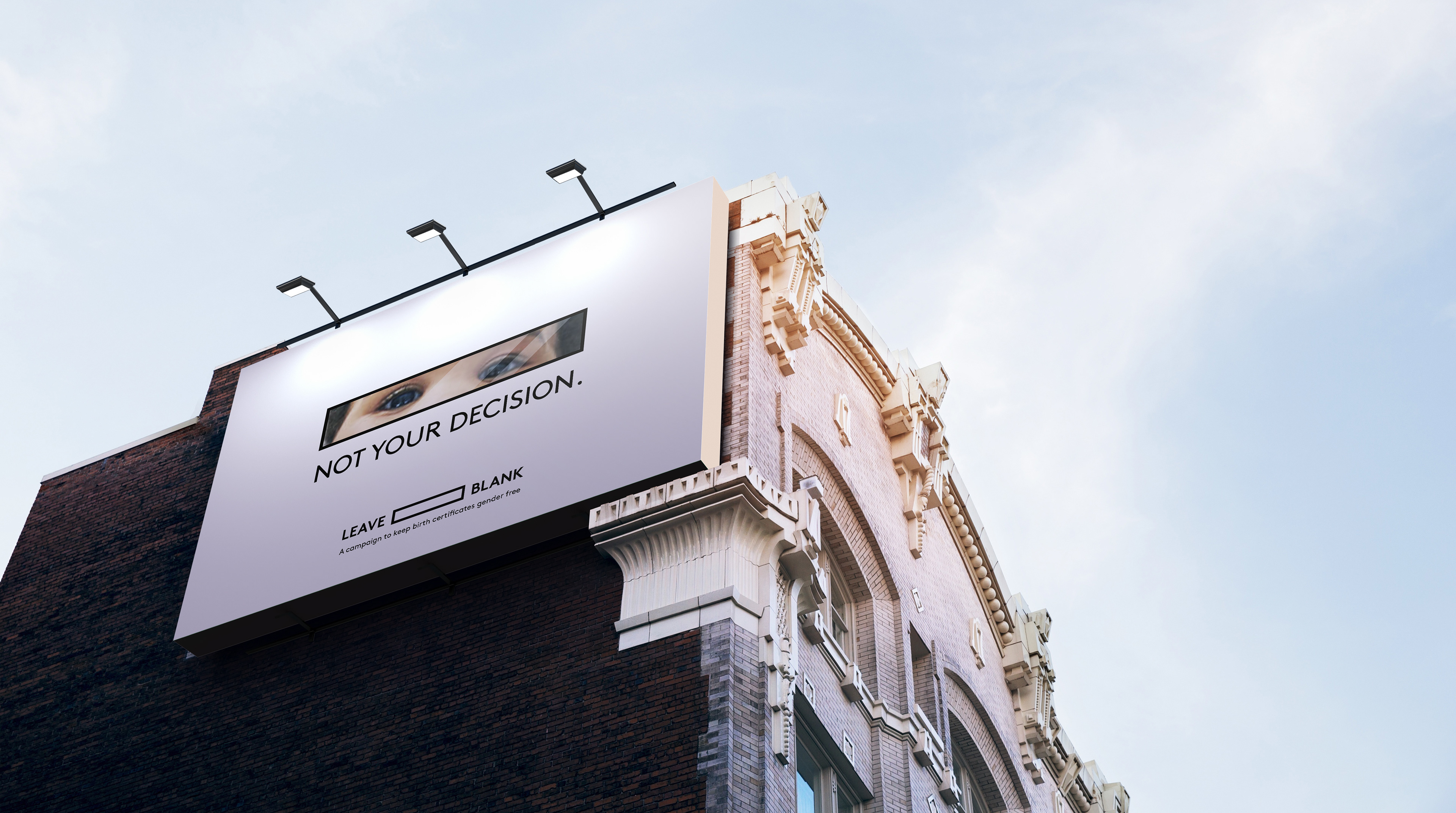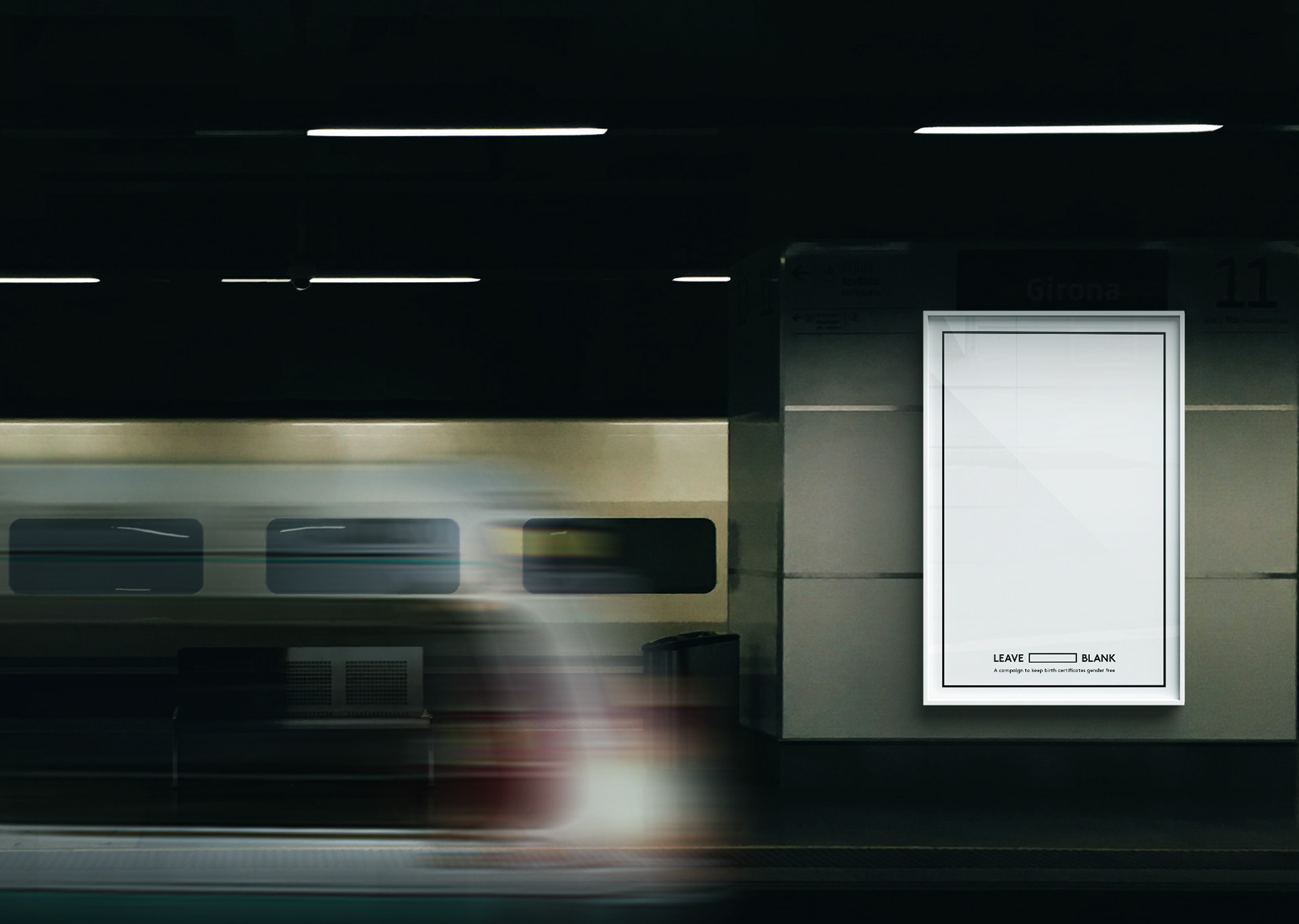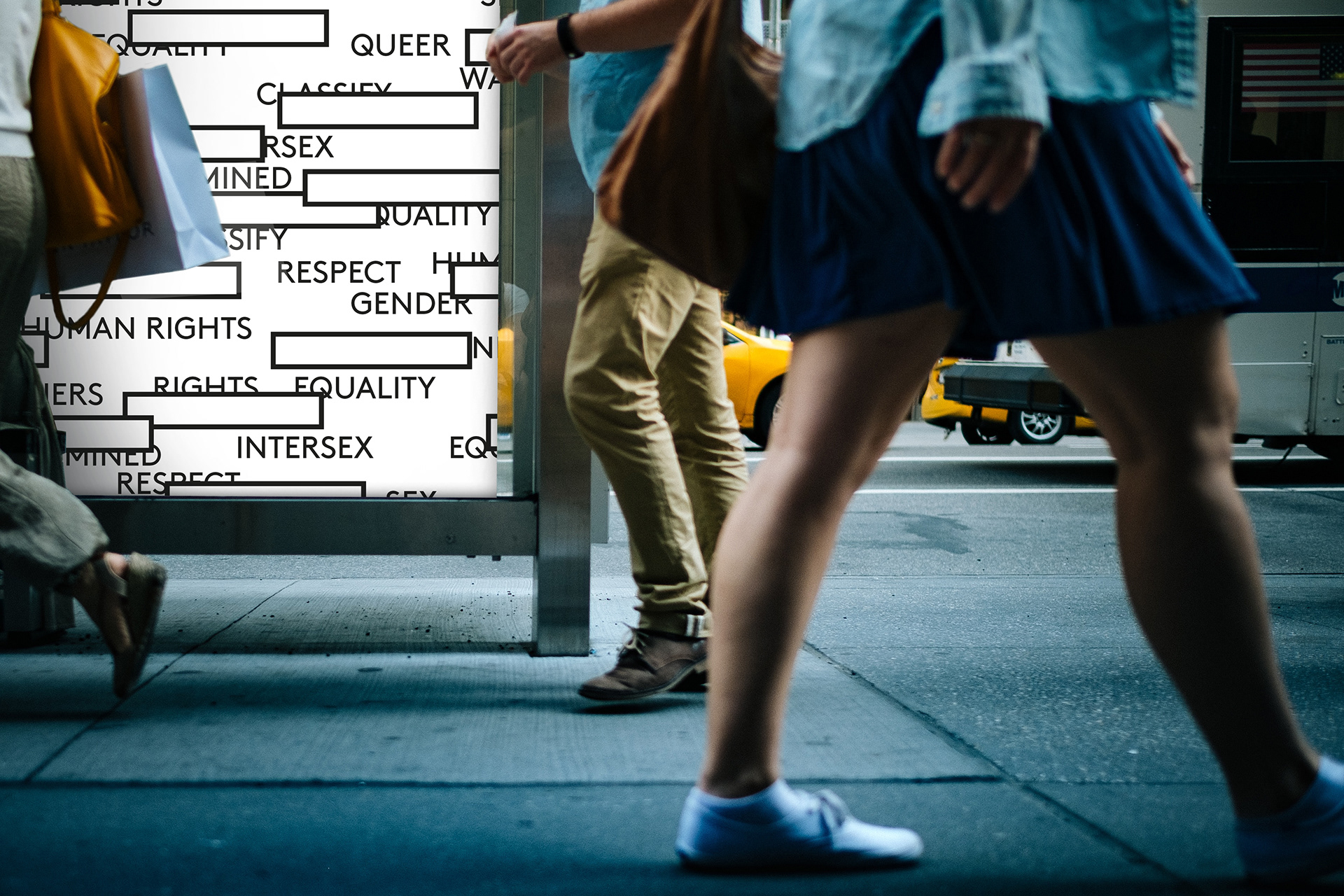 LEAVE BLANK campaign video promotes the idea that each individuals have different identities. The logo (a blank gender section) is expanded into different forms and colors in order to show that individuals do not take a single form and that we all have unique and different identities. 
brand extension: engagement
As a part of the LEAVE BLANK petition, FILL BLANK tells stories of people who struggle to settle their own identities on their legal papers. With a piece of paper with LEAVE BLANK logo, participants write their personal experiences with their identities and law; in addition, they are offered to write inside of the logo what they want to be identified on their legal papers. These stories are scanned and uploaded on LEAVE BLANK website within the petition section. Anyone on the web can download this template, write their stories, and scan to upload it on the website to share it.